Graduate
Master of Social Work (M.S.W.)
Social Work
The Seton Hall University master's degree in social work* is a unique opportunity, and ranked as a Best School for Social Work by U.S. News & World Report. For students without a bachelor's degree in social work, the program is two years long, with the first year consisting of on-campus coursework. Students with a degree in social work go straight into the second year of the program — the Advanced Standing year — which consists of online courses and on-site fieldwork in the community. We also offer our students a number of opportunities to see their classroom lessons in action, such as participating in Social Work Day at the United Nations. And, we offer the only graduate forensic social work program in the state of New Jersey, as well as a concentration in behavioral health.
Our students finish this program ready to make a difference. They are prepared to work with individuals, families or groups in a variety of advanced-practice settings — including behavioral health, substance abuse, healthcare and forensic practice. With fieldwork and theoretical components, this program is open to both full- and part-time students.
*Accredited by the Council on Social Work Education (CSWE)
Master of Social Work
Learn how to contribute to the greater good of our community as a social worker. Our program consists of on-campus and online courses.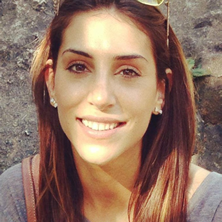 "Seton Hall's master's degree in social work is an exemplary program that provides a rigorous — yet innovative — education, preparing students with relevant, results-oriented instruction to excel and prevail in the professional world."

Clair Tattoli
Through a carefully structured curriculum of foundational and advanced courses, students in this program reach their maximum potential. Learning takes place both in and out of the classroom, with theoretical coursework and two field placements. For full-time students, class work is spread over two years. Part-time students may take up to four years. Our advanced standing option allows students with undergraduate degrees from accredited social work programs completed in the past five years to go directly into the second year of the program. No credit will be given for work or life experience. View the detailed curriculum.
Faculty Listing
Our social work faculty members have vast experience as both academics and practitioners in the field. In addition to frequent conference presentations and article publications in the most prestigious journals in the field, the faculty have decades of teaching experience with universities and government associations, including DYFS and the New Jersey Coalition for Battered Women. Faculty are also experienced professionals in the fields of psychotherapy, addiction counseling and child welfare.
View all Master of Social Work (M.S.W.) Faculty »
View all Department faculty »
Our Graduate Programs
The College of Arts and Sciences is dedicated to providing graduate programs to educate the professionals, scientists, educators and leaders of the future. Our goal is to impart the skills and knowledge that graduate students need to develop and follow successful career paths and to prepare them to contribute meaningfully to society through service and/or the advancement of knowledge. We believe that an education grounded in the principles of liberal arts and dedicated to societal advancement through research and interdisciplinary studies is the best instrument for producing well-rounded citizens with intentions that are both personally fulfilling and noble.