Graduate
Master of Science in Nursing (M.S.N.)
Pediatric Primary Care Nurse Practitioner (Online)
The PNP program prepares nurses to provide a range of healthcare services that promote wellness, prevent illness and manage health and illness needs of children from birth to early adulthood. The scope of practice of the primary care NP is not setting specific, but is instead based on patient care needs. The particular expertise of the primary care PNP emphasizes disease prevention, health promotion and the management of patients with acute episodic and chronic health problems.
The number of credits and clinical hours are determined by requirements for board certification in pediatrics. The graduates are eligible to sit for national certification in Primary Care through either the American Nurses Credentialing Center or the Pediatric Nursing Certification Board or Acute Care through the Pediatric Nursing Certification Board.
College of Nursing and the City of Newark's Nurse-led Mobile Health Training Project
Are you interested in advancing health equity for the medically underserved in Newark, New Jersey? The nurse-led Mobile Health Training Project will create a pipeline of nurse practitioners for Newark, N.J., building a foundation for a long-term academic and community partnership between the College of Nursing and the Newark Department of Health, Community Wellness, and the federally qualified Mary Eliza Mahoney Health Center, while also providing students with experiential training on three mobile health units.
Students completing clinical experiential training on the mobile health unit are eligible for a $10,000 stipend to defray educational costs! Learn more »
Want to Learn More?
Attend a virtual information session, during which you will receive an overview of the program, meet our faculty and ask questions. Plus, attendees receive an application fee waiver just for attending!
*The baccalaureate degree program in nursing/master's degree program in nursing/Doctor of Nursing Practice program and post-graduate APRN certificate programs at Seton Hall University are accredited by the Commission on Collegiate Nursing Education, 655 K Street, NW, Suite 750, Washington, DC 20001, 202-887-6791.
Led by our experienced faculty, students study theories of advanced nursing practice and learn to make independent clinical judgments. Courses cover acute care theory and practice, along with clinical pharmacology, advanced health assessments, major forces in health care and clinical decision-making.
Students also learn about the peer review process, client advocacy, role negotiation and how to develop collaborative, interdisciplinary relationships. In their clinical instruction, our NP and physician faculty model collaborative behaviors, showing students the complementary roles of the advance-practice nurse and the physician firsthand. They also demonstrate the nurse practitioner's unique contributions to patient care.
Faculty Listing
Our faculty members are the backbone of the College of Nursing. They connect with other professional nurses - both nationally and internationally - to stay at the forefront of nursing practice. They actively conduct research at Seton Hall, all while working with students to help them reach their full potential.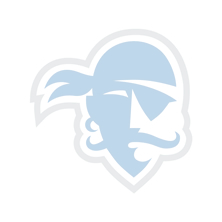 Diane McClure
Caritas Coach, Program Director, Pediatric Nurse Practitioner Program, Clinical Associate Professor
View Profile
Request More Information
Seton Hall University's College of Nursing has a mission to educate practitioners of nursing - from baccalaureate-prepared generalists to advanced practitioners - who aspire to be innovators and leaders in the nursing profession. The college established its graduate program in 1975, its Ph.D. program in 2006 and its Doctor of Nursing Practice program in 2009. U.S. News & World Report ranks the College's graduate nursing programs among the top nursing programs nationwide.
Loading M.S.N. in Pediatric Primary Care Nurse Practitioner...