Graduate
Master of Science (M.S.)
Occupational Therapy
Occupational therapists (OTs) help their clients regain lost abilities, develop new skills and live life to the fullest. That work can take many forms — from serving children with development disabilities, to helping a patient relearn daily tasks after a stroke, to working with people who have physical and mental disabilities.
As the first entry-level master's program of its kind in New Jersey, our Master of Science in Occupational Therapy (M.S.O.T.) program has shaped hundreds of students into competent general practitioners.
With our unique blend of academics and clinical experience, you'll be well-prepared to join this booming healthcare field. Our students do exceptionally well on the National Board for Certification in Occupational Therapy (NBCOT) exam, and many have job offers before they graduate.
"My fieldwork assignment when I was an OT student at Seton Hall led to a job offer at Universal, where I am still working today. The Seton Hall OT network is close-knit, and that has made a big difference for me personally and professionally."

Randy Marti, M.S. '03, OTRDirector of Rehabilitation/Occupational Therapist, Universal Institute for Rehabilitation, Livingston, N.J.
The three-step occupational therapy curriculum begins with foundational coursework. The next phase is clinical courses that cover the impact of health conditions and impairments on activities, as well the selection and implementation of appropriate assessments and interventions for older adults, adults and children/adolescents. The final terms focus on prevention, health promotion and wellness. The occupational therapy program provides increasing challenges and complexities as the curriculum unfolds. A thread of "professional formation," which focuses on creating your professional identity—including servant leadership, which is consistent with the Seton Hall University mission—runs throughout the entire occupational therapy curriculum.
Admission Requirements
Admission to the M.S.O.T. program is extremely competitive. Review all admission requirements and prerequisites:
Deadlines:
Applications are accepted when the OTCAS cycle opens until January 15.
Review of applications will begin after January 15.
Program Faculty
Our distinguished and accessible faculty will challenge you to expand your vision of occupational therapy. Their connections within the healthcare community enable students to meet and learn from active clinicians in the classroom and through fieldwork experiences developed by the full-time director of clinical education.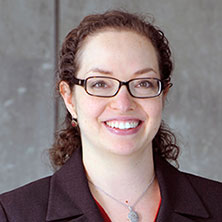 Learn the Art and Science of Caring
In response to society's rapidly changing healthcare needs, the School of Health and Medical Sciences combines the expertise of Seton Hall University with the resources of affiliate healthcare sites to provide exemplary academic and clinical training in graduate-level health sciences and health administration. The school's emphasis on interprofessional education prepares healthcare leaders of tomorrow to focus on patient-centered care and to make a difference in patients' lives and their communities.
Contact Us
Patrick McDermott, M.A.
Assistant Dean for Graduate Enrollment and Student Affairs
School of Health and Medical Sciences
shms@shu.edu
(973) 275-2062
Debra Olszewski
Secretary, Department of Occupational Therapy
School of Health and Medical Sciences
Loading M.S. in Occupational Therapy...