Graduate
Master of Public Administration (M.P.A.)
Public Administration
The Master of Public Administration (M.P.A.) degree offered by the Department of Political Science and Public Affairs serves students interested in careers in the public and nonprofit sectors. Ranked as a Best Program for nonprofit management by U.S. News & World Report, the program is accredited by NASPAA. As part of that process, our New Jersey based department goes through a rigorous self-study process where every aspect of the program is critically examined. View the self study report »
Our M.P.A. prepares students for leadership roles in a variety of public service settings – from executive director of a homeless shelter, to program director for an NGO fighting AIDS in Africa, to business manager of a local municipality, to chief of staff for a U.S. Senator. We are dedicated to helping each student find the career that fits him or her best and we pride ourselves on bringing academic theory into practice. Course schedules are convenient for working students, and the program is offered year-round on campus, including summers and weekends. Scholarship opportunities specifically for M.P.A. students are available.
Master of Public Administration
Ranked as a Best Program for Nonprofit Management by U.S. News & World Report, this program prepares students for leadership success in a variety of public service settings.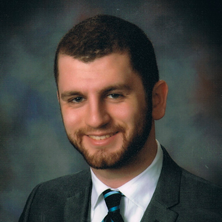 "With a bachelor's degree in political science, I learned how to fix problems in the world and come up with solutions, with no knowledge of how to implement them. Seton Hall's M.P.A. program has been the perfect bridge to connect theory with the pragmatic implementation I needed. It's the M.P.A. for those who want to change the world."

Joseph Riccardelli, M.P.A. Student
"While I was in Uganda, I looked at several universities. The American Embassy has a department called Education USA, and I spent two months looking for the right university. The Education advisor USA recommended Seton Hall, and immediately I went to Youtube and looked up videos about it. Those videos spoke to me. I started emailing and people were very responsive."
This 39-credit degree includes courses in public service management, research and statistical analysis, financial management and managerial decision-making. Students also select a concentration: 
Health Policy and Management;
Nonprofit Organization Management;
Public Service: Leadership, Governance and Policy; or
Data Visualization and Analytics
Classes emphasize managerial and analytical skills, along with ethical and professional values. In each course, you'll find small class sizes and a close-knit graduate student community. Our faculty are leaders who practice what they teach, including the current and previous presidents of the Nonprofit Academic Centers Council (NACC) and the former president of ARNOVA, a leading national authority on nonprofit management education research. They offer internationally recognized research and teaching programs and bring their diverse skills and experiences to every classroom.
Faculty Listing
The faculty of the Department of Political Science and Public Administration are experts in the fields of politics and nonprofit organizations and have conducted voluminous research on various topics in the field, including, among many others, Church-State relations, nonprofit organization management, and maternal and child health. In just the past year, the faculty have published three books and presented papers at 14 conferences throughout the country. Our professors are also among the foremost sources for political analysis in the tri-state area and recently have made more than 100 media appearances to discuss various political issues.
Our Graduate Programs
The College of Arts and Sciences is dedicated to providing graduate programs to educate the professionals, scientists, educators and leaders of the future. Our goal is to impart the skills and knowledge that graduate students need to develop and follow successful career paths and to prepare them to contribute meaningfully to society through service and/or the advancement of knowledge. We believe that an education grounded in the principles of liberal arts and dedicated to societal advancement through research and interdisciplinary studies is the best instrument for producing well-rounded citizens with intentions that are both personally fulfilling and noble.
Loading Master of Public Administration...