Undergraduate
Minor
Sports Media
The 18-credit interdisciplinary minor in Sports Media incorporates classes from several programs within the College of Communication and the Arts, including Visual and Sound Media, Journalism, and Communication. Additionally, students will also take courses offered by the Stillman School of Business.
Resources:
Sports Media at Seton Hall
The College of Communication and the Arts has launched a unique interdisciplinary minor in Sports Media, led by noted sports journalist and media expert B.J. Schecter.
Minor in Sports Media (18 credits)
Required Courses (9 credits):
COBF 2882 Introduction to Sports Media (3 credits)
COBF 2884 Sports, Media, and Culture (3 credits)
COMM 1421 Writing for the Media (3 credits)
Electives (6 credits, 1 course from each elective category)
Practice of Sports Media (3 credits)
Choose (1) course:
COJR 3433 Sports Reporting* (3 credits)
COBF 3033 Radio Sportscasting (3 credits)
Business of Sports Media (3 credits)
BSPM 4548 Professional Sports Franchises (3 credits)
BSPN/BLAW 4330 Sport Law** (3 credits)
Capstone Experience (3 credits)
COBF 3197/COJR 3197 Internship*** (3 credits)
* Students must take Writing for the Media before they take Sports Reporting.
** For Sports Law, the business school requires the prerequisite BLAW 2301.
*** Students can count only 3 credits of internship to the minor. If an internship is secured in sports media, the adviser will determine if it can be substituted for an elective course.
Stand Out from the Crowd
You will master the skills and professional talents employers are looking for in this fast-paced field. Learn how to execute strategic practices and become a leader in the sports media market.
Intern in New York City
We're only a 30-minute train ride away from Madison Square Garden, ESPN and the homes of many major sport teams.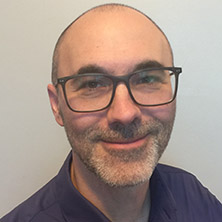 Experience Seton Hall. Visit Us Today.
As one of the country's leading Catholic universities, Seton Hall has been developing students in mind, heart and spirit since 1856. Home to nearly 10,000 undergraduate and graduate students, Seton Hall is a place that nurtures compassionate leaders who are prepared to make a difference in the world.
Seton Hall offers all the advantages of a large research university -a national reputation; challenging academic programs;notable alumni;state-of-the-art facilities;renowned faculty; and extensive opportunities for internships, research and scholarship -with all the benefits of a small, supportive and nurturing environment.
The best way to truly experience Seton Hall is to visit us in person.