Undergraduate
Minor
Sound Production & Engineering
The Sound Production & Engineering minor is designed to familiarize the student with current trends in software and hardware associated with the creation of electronic music, while surveying the developmental history of music technology. In addition, it offers practical industry-related skills necessary to create electronic music for a variety of genres such as music for film, commercial music, abstract electro-acoustic compositions and more. The minor culminates in the formation of a portfolio reflective of works completed through the course sequence.
Resources:
All courses are 3 credits unless otherwise noted.
MUAP 2146 Sound Production & Engineering I
MUAP 2147 Sound Production & Engineering II
MUAP 2148 Advanced Sound Editing, Mixing & Mastering
MUAP 2149 Sound, Technology & Culture
MUAP 2150 Studio Styles and Music Marketing Techniques
MUTH 1099 Intro to Songwriting and Music Fundamentals
Faculty
The faculty in our internationally recognized research and teaching programs are committed to guiding students to success. Seton Hall is a Catholic University where great thinkers do more than think. They teach.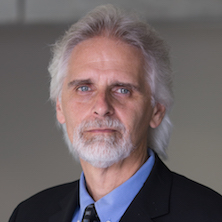 Experience Seton Hall. Visit Us Today.
As one of the country's leading Catholic universities, Seton Hall has been developing students in mind, heart and spirit since 1856. Home to nearly 10,000 undergraduate and graduate students, Seton Hall is a place that nurtures compassionate leaders who are prepared to make a difference in the world.
Seton Hall offers all the advantages of a large research university -a national reputation;challenging academic programs;notable alumni;state-of-the-art facilities;renowned faculty;and extensive opportunities for internships, research and scholarship -with all the benefits of a small, supportive and nurturing environment.
The best way to truly experience Seton Hall is to visit us in person.