Graduate
Master of Business Administration (M.B.A.)
Accounting
Welcome to North Jersey's only program with both business and accounting accreditation from the Association to Advance Collegiate Schools of Business.
Our alumni have found success as executives at large multinational corporations, partners in major CPA firms, and managing partners or officers in private firms.
Our program combines a strong core curriculum with electives that let you chart your own path, and we keep it streamlined to just 40 credits. We also welcome both full- and part-time students, and offer small and flexible classes on campus and online to accommodate your schedule.
Resources:
The Stillman Difference
Seton Hall offers a top-ranked, accredited M.B.A. for working professionals that transforms concepts into practice.
"I love walking into a classroom, experiencing an "ah-ha" moment, then applying this new knowledge immediately to my work, accelerating my career."

Stephanie Gage '09Customer Marketing Category Manager, Ferrero USA Inc.
You'll gain a robust education in accounting, but explore other areas of business, too.
With a focus on an ethics-centered education, our MBA starts with a core curriculum that covers economics, the behavioral and quantitative sciences, and the functional areas of business.
At the end of the program, you'll have the opportunity to apply the knowledge gained and consult with an actual client in our MBA consulting course.
Expect small class sizes and dynamic lectures and discussions with faculty and industry professionals. Many of our students, guest lecturers, and adjunct faculty come from the New York metro area's leading companies, infusing each classroom with their unique perspectives and areas of expertise.
M.B.A. Accounting Concentration Courses »
Program Faculty
Many of our full-time faculty have attended top Ph.D. programs and are in demand as lecturers, consultants and media experts. Stillman School faculty provide an academic experience characterized by high faculty-student engagement, often partnering with students on research and other projects.

Tradition of Excellence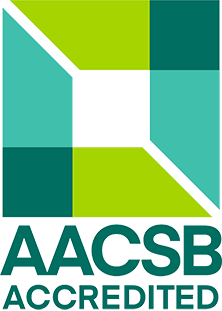 The Stillman School of Business at Seton Hall University was established in 1950 to provide education geared toward the complex, practical needs of business leaders. The School was the first private business school in New Jersey to earn accreditation from the Association to Advance Collegiate Schools of Business (AACSB International). More than 60 years later, the School continues to maintain professional accreditation from AACSB and is the only school in northern New Jersey with both business and accounting accreditation.
Nationally Recognized Educational Experience
The Stillman School is nationally recognized for its "Return on Investment" by U.S. News & World Report for its strong academic programs. In addition, our Gerald P. Buccino '63 Center for Leadership Development earned, for the fifth year in a row, a No. 1 ranking in the Leadership 500 Excellence Awards.
Our M.B.A. program is included in The Princeton Review's "Best Business Schools" and in US News & World Report as a "top business school for part-time MBAs."
Concepts into Practice
The Stillman School of Business provides an educational experience that "transforms concepts into practice" and extends learning beyond the four walls of a classroom. Tangible examples of this include our:
Close-knit Community
The School maintains the feel of a close-knit community with small class sizes and convenient course schedules. Students work with faculty and administrators to achieve their academic and career goals. Moreover, the alumni community-17,000 strong-provides students with a wealth of learning, networking and career opportunities.
Loading M.B.A. in Accounting...