Graduate
(Master of Arts), M.A.
School Counseling (Online)
The online M.A. in School Counseling, offered through Seton Hall University's College of Human Development, Culture, and Media, prepares competent, socially conscious and reflective counselors for work in ethnically, geographically and socially diverse K-12 educational settings. The program prepares school counselors to maximize the potential of all students through comprehensive developmental school counseling programs, and develops skills as competent school counselors and effective consultants, collaborators, advocates and leaders in an ever-changing global society.
This program is approved by the New Jersey Department of Education. The College of Human Development, Culture, and Media is CAEP accredited. The program of study meets the credentialing requirements set by the NJ Department of Education. Further, the program works to follow the standards set forth by the Master's in Psychology and Counseling Accreditation Council (MPCAC).
Want to Learn More?
Attend a virtual information session, where you'll receive an overview of the program, meet our faculty and ask questions. Plus, attendees receive an application fee waiver just for attending!
Upcoming Sessions
Thursday, April 27 at 4 p.m. ET
The Program
The M.A. in School Counseling is a 48-credit program consisting of foundation, counseling and clinical courses culminating in a school counselor internship. Throughout the program students gain the knowledge and skills to provide counseling, prevention and early identification services to help children and adolescents achieve optimal development. Students also learn how to empower students and their families to overcome educational difficulties through a multidisciplinary team intervention approach, and provide crisis intervention, disaster response and coping strategies to students and families in the school community.
Resources:
School and Professional Counseling
Seton Hall's online school and professional counseling programs train people to be the best professionals in their field.
Faculty
The faculty in the College of Human Development, Culture, and Media are expert researchers and practitioners in teacher and leader preparation as well as professional psychology and family therapy. Many are actively engaged with schools and community agencies, modeling best practices to their students in the university classroom and in the field. Collaboration within departments and across is encouraged with the recognition that supporting and improving the lives of children, families and communities is a complex process.
Take the Next Step
The College of Human Development, Culture, and Media is dedicated to ensuring that its professional preparation programs are based on essential knowledge, evolving technology, research findings, and reflective practice. Each program is committed to developing collaborative relationships and cooperative efforts with schools, agencies, and institutions so that its efforts remain linked to the world of practice and research, and meet the needs of communities. The College is nationally accredited by three professional associations: APA, COAMFTE, and CAEP.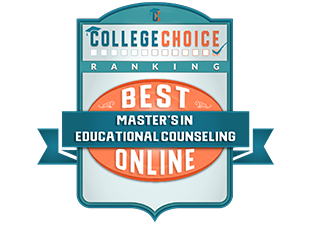 Contact Us
Rosalie Maiorella

(973) 313-6239
Diana Minakakis
Director, Office of Graduate Admissions
(973) 761-9668
Loading M.A. in School Counseling (Online)...