Graduate
Master of Arts (M.A.)
Psychological Studies
The M.A. in Psychological Studies provides students with a program grounded in basic theory and methods of psychology, and introduces students to the many diverse fields of psychology. The M.A. in Psychological Studies is a 36-credit program, with 24 degree requirement credits and 12 credits within one of the following concentration areas:
School Psychology
Psychology of Sport and Exercise
Individualized (Student and adviser select courses to meet student's goals).
Applied Behavior Analysis
After completion of the degree, students may apply to advanced programs (Ed.S. or doctoral degree) at the specialist level to meet state licensure and certification requirements.
Resources:
The M.A. in Psychological Studies program is centered on a 36-credit curriculum in basic theory and methods in psychology. Students have the opportunity to select a concentration area of 4 elective courses (12 credits).
Faculty
The faculty in the College of Education and Human Services are expert researchers and practitioners in teacher and leader preparation as well as professional psychology and family therapy. Many are actively engaged with schools and community agencies, modeling best practices to their students in the university classroom and in the field. Collaboration within departments and across is encouraged with the recognition that supporting and improving the lives of children, families and communities is a complex process.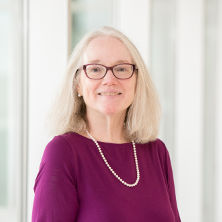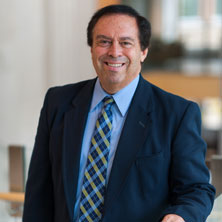 Thomas Massarelli
Department Co-Chair, Professional Psychology & Family Therapy; Director, School Psychology Program Faculty Associate
View Profile
Take the Next Step
The College of Education and Human Services is dedicated to ensuring that its professional preparation programs are based on essential knowledge, evolving technology, research findings, and reflective practice. Each program is committed to developing collaborative relationships and cooperative efforts with schools, agencies, and institutions so that its efforts remain linked to the world of practice and research, and meet the needs of communities. The College is nationally accredited by three professional associations: APA, COAMFTE, and CAEP.
Loading M.A. in Psychological Studies...