Graduate
(Master of Arts/Educational Specialist), M.A./Ed.S.
Professional Counseling
The M.A. in Counseling/Education Specialist (Ed.S.) in Professional Counseling prepares students to promote optimal human development and empower clients to solve personal, interpersonal, career and other mental health problems, using a wellness model to diagnose, counsel and implement treatment for these clients.
The Program
The M.A. in Counseling/Ed.S. in Professional Counseling includes a 48-credit master's program and an additional 12 credits of advanced-level practice and knowledge courses for a total of 60 credits. The program provides foundational courses for understanding individual and systems behavior. Throughout the duration of the program students will gain knowledge and skills in individual and group counseling, crisis intervention, prevention, consultation, lifespan development, career counseling, advocacy, and multiculturalism.
The Professional and School Counseling programs at Seton Hall strive for academic excellence and meet the requirements for licensure as a professional counselor in the state of New Jersey and most other states in the country. The program has opted not to pursue accreditation through CACREP at this time, as this endorsement is not in line with the goals and mission of our program.
While the programs provide the necessary education and experience for licensure as a professional counselor in New Jersey and most other states if students choose to pursue it, some states have specific requirements of which students should be aware. All incoming students are required to review their state of origin or preferred state regulations prior to admittance, and do so again in their first semester to outline additional requirements for licensure.
Resources:
"I love this program. Faculty are researching and working in the field and can really guide you.  Students are passionate about what they want to do and bring different experiences and perspectives to the classroom. You can see diversity, not only in the students, but in the conversations and the experiences people have had."

Maryum RaheemM.A. in School Counseling and Ed.S in Professional Counseling student 2020 STAY Fellow
Faculty
The faculty in the College of Education and Human Services are expert researchers and practitioners in teacher and leader preparation as well as professional psychology and family therapy. Many are actively engaged with schools and community agencies, modeling best practices to their students in the university classroom and in the field. Collaboration within departments and across is encouraged with the recognition that supporting and improving the lives of children, families and communities is a complex process.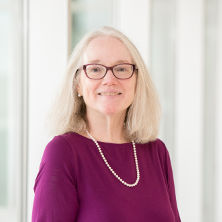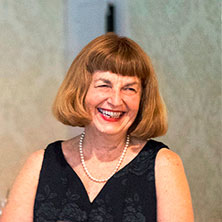 Take the Next Step
The College of Education and Human Services is dedicated to ensuring that its professional preparation programs are based on essential knowledge, evolving technology, research findings, and reflective practice. Each program is committed to developing collaborative relationships and cooperative efforts with schools, agencies, and institutions so that its efforts remain linked to the world of practice and research, and meet the needs of communities. The College is nationally accredited by three professional associations: APA, COAMFTE, and CAEP.
Contact Us
Alan Groveman, Ph.D.
Academic Advisor
Alan.Groveman@shu.edu
(210) 912 - 2290
Diana Minakakis
Director, Office of Graduate Admissions
Loading USE THIS - GRAD Education Inquiry...