Graduate
Master of Arts/Education Specialist, (M.A./Ed.S.)
Catholic School Leadership
The M.A. or Ed.S. in Education Leadership, Management and Policy focusing on Catholic School Leadership offers Catholic school educators and administrators a unique academic program that concentrates on the mission of Catholic school leadership and the formation of Catholic educators. The original Catholic School Leadership master's degree in New Jersey, and the only program in partnership with a seminary, is today's expression of the University's commitment to meeting the needs of Catholic education.
Students are provided a convenient and flexible schedule (on-campus weekend and summer and online summer, fall and spring).  Committed and grateful to those who minister to the Catholic education and spiritual growth of children, the University awards a 50 percent tuition discount to accepted program participants employed by Catholic schools.
The Program
The M.A. or Ed.S. in Education Leadership, Management and Policy with a concentration on Catholic School Leadership is a two-year program designed to equip teachers and administrators for Catholic school leadership. Particular attention is paid to the mission of the Catholic school and the formation of Catholic educators. Students completing this degree are eligible for both principal and supervisor's certification, providing they meet additional state requirements.
Resources:
Dean Gillette On The Radio
Dean Maureen Gillette was recently interviewed on Relevant Radio about the Catholic focus of the M.A./Ed.S. in Education Leadership, Management & Policy - Catholic School Leadership program.
Faculty
The faculty in the College of Education and Human Services are expert researchers and practitioners in teacher and leader preparation as well as professional psychology and family therapy. Many are actively engaged with schools and community agencies, modeling best practices to their students in the university classroom and in the field. Collaboration within departments and across is encouraged with the recognition that supporting and improving the lives of children, families and communities is a complex process. View all faculty »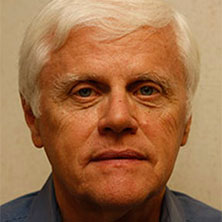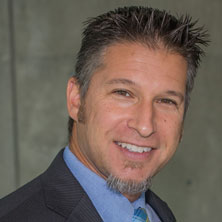 Take the Next Step
The College of Education and Human Services is dedicated to ensuring that its professional preparation programs are based on essential knowledge, evolving technology, research findings, and reflective practice. Each program is committed to developing collaborative relationships and cooperative efforts with schools, agencies, and institutions so that its efforts remain linked to the world of practice and research, and meet the needs of communities. The College is nationally accredited by three professional associations: APA, COAMFTE, and CAEP.
Contact Us
Constance McCue, Ed.D
Program Director
Diana Minakakis
Director, Office of Graduate Admissions
(973) 761-9668
Loading GRAD Education Inquiry...