Graduate
Master of Arts (M.A.)
Applied Behavior Analysis
The master's degree in applied behavior analysis (ABA) is a program housed in the Department of Educational studies within the College of Education and Human Services. It is designed to produce highly educated and experienced practitioners in the field of ABA, a rapidly growing profession locally, nationally, and internationally. Graduates of the program will be able to sit for the Behavior Analyst Certification Board® examination to become a Board Certified Behavior Analyst® (BACB®). The program prepares candidates to work with a variety of individual issues including, but not limited to, autism, developmental disabilities, learning issues, and other behavior disorders. Graduates can gain employment in a variety of settings including private practice, public and private special education schools, ABA clinics, hospitals, residential treatment facilities, and adult services agencies. The program provides a balance between rigorous academics, scholarship, and clinical experience, preparing candidates to become exemplary practitioners and scientists in the field of ABA.  Potential students are encouraged to familiarize themselves with any laws that may regulate the licensing or practice of behavior analysts in their state.
Program of Study
(For the course sequence, please click here)
The master's degree in applied behavior analysis (ABA), is a 42-credit program that is designed to be completed within two years of fulltime study.  The course sequence consists of 30 academic credits, six fieldwork practicum credits, and at least six research thesis credits. Twenty-one of the 30 academic credits consist of a Verified Course Sequence of the Association for Behavior Analysis International (ABAI). All course content is consistent with the current Task List (Task List 5) of the Behavior Analyst Certification Board®. In addition to the academic courses, students will complete 2 practicum courses (6 credits), which partially satisfy the BACB® supervised experience hours requirement for certification (1500 supervised hours in the field). For these hours, students will be placed in local, highly regarded, ABA agencies and schools with Affiliation Agreements through Seton Hall University. Students will need to complete the remainder of the required 1500 hours independently in order to qualify to sit for the certification examination.
Program Highlights:
All courses are taught by highly recognized faculty who maintain practices in the field of ABA. 
Courses are typically taught in the evenings to accommodate fieldwork hours.  
Along with their faculty mentor, all students will complete their course of study with a research thesis worthy of publication in a professional journal in the field of ABA.  
Facts About Board Certified Behavior Analysis (BCBAS):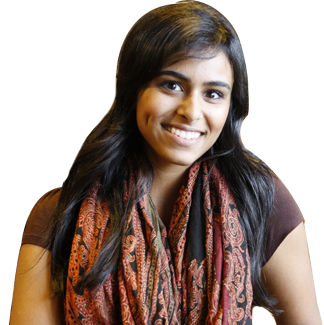 Applied Behavior Analysis (ABA) Master's Program
At the intersection of education and psychology, Applied Behavior Analysis is the study of learning. Seton Hall's ABA MA program combines academic classes, scientific research and field experience.
Admissions Requirements
All applicants must meet the following admissions requirements for the program:
Bachelor's degree in education, psychology, or other related field
Minimum GPA of 3.0 in undergraduate coursework
Official transcripts of undergraduate coursework
Writing sample: a research-based paper in psychology or education of at least ten pages that was previously submitted as part of an undergraduate course. Other subject matter may be considered if the candidate has had limited prior psychology or education work. 
Two letters of recommendation
Personal statement describing reason for pursuing graduate study in Applied Behavior Analysis at Seton Hall University
Personal Interview
BACB® Examination Pass-Rate Data
BACB® examination pass-rate data are not published for sequences with fewer than six first-time candidates in a single year or for sequences within their first four years of operation.
Faculty Listing
The faculty in the College of Education and Human Services are expert researchers and practitioners in teacher and leader preparation as well as professional psychology and family therapy. Many are actively engaged with schools and community agencies, modeling best practices to their students in the university classroom and in the field. Collaboration within departments and across is encouraged with the recognition that supporting and improving the lives of children, families and communities is a complex process.
Faculty who teach in the applied behavior analysis program consist of a combination of full-time, tenure track faculty and experienced adjuncts.  All faculty maintain applied practices in the field of ABA, present at local, national, and international conferences and maintain active research and publication agendas.   
Take the Next Step
The College of Education and Human Services is dedicated to ensuring that its professional preparation programs are based on essential knowledge, evolving technology, research findings, and reflective practice. Each program is committed to developing collaborative relationships and cooperative efforts with schools, agencies, and institutions so that its efforts remain linked to the world of practice and research, and meet the needs of communities. The College is nationally accredited by three professional associations: APA, COAMFTE, and CAEP.
Contact Us
Diana Minakakis 
Director of Graduate Admissions, College of Education and Human Services
Diana.Minakakis@shu.edu
(973) 275-2824
Loading (M.A.) Applied Behavior Analysis...