Undergraduate
Bachelor of Science (B.S.)
Management
Do you like to strategize? Do you enjoy directing the efforts of others to achieve common goals? Do you want to be a leader? If you answered yes to these questions, consider a concentration in management. As a manager you can make a difference in determining organizational outcomes.
At the Stillman School, our management concentration is designed to encourage learning of managerial skills and ethical business dealings through classroom engagement and internships.
Many of our graduates enter corporate training programs designed to prepare them for middle management positions and eventual advancement to top positions.
Ethics and Real-World Learning
At the Stillman School of Business, we transform concepts into practice. Our mission is to enrich each student's life through an ethics-based education.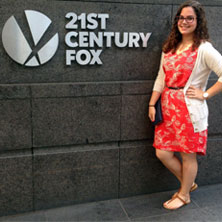 "Through vital courses such as Human Resource Management and Salesmanship-Sales Management, I have learned to incorporate effective management techniques into my work."

Danielle C. AndreaniClass of 2016
As a management major, you will take courses in the essential areas of human resource management, operations, leadership and entrepreneurship.
In addition, required internships will give you the hands-on experience needed to become a successful and influential manager.
Center for Entrepreneurial Studies
The Center for Entrepreneurial Studies advances hands-on entrepreneurial learning and fosters an entrepreneurial spirit in our students. The business community and alumni entrepreneurs help shape curriculum and mentor students to prepare them for entrepreneurial endeavors, whether they work for a large corporation, mid-sized company or a start-up.
Program Faculty
Many of our full-time faculty have attended top Ph.D. programs and are in demand as lecturers, consultants and media experts. Stillman School faculty provide an academic experience characterized by high faculty-student engagement, often partnering with students on research and other projects.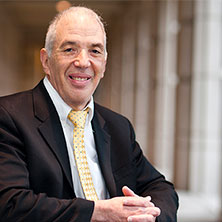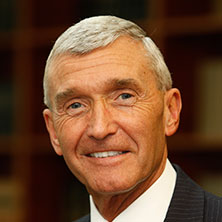 Experience Seton Hall. Visit Us Today.
As one of the country's leading Catholic universities, Seton Hall has been developing students in mind, heart and spirit since 1856. Home to nearly 10,000 undergraduate and graduate students, Seton Hall is a place that nurtures compassionate leaders who are prepared to make a difference in the world.
Seton Hall offers all the advantages of a large research university - a national reputation; challenging academic programs; notable alumni; state-of-the-art facilities; renowned faculty; and extensive opportunities for internships, research and scholarship - with all the benefits of a small, supportive and nurturing environment.
The best way to truly experience Seton Hall is to visit us in person.