Undergraduate
Bachelor of Science (B.S.)
Information Technology Management
From hacked emails to global cyber attacks, information technology has become an integral part of our daily lives - and our workplaces. Strong managers with effective project management skills are now making the ITM professional a valuable team member.
This degree will teach you the technology behind the systems, along with the business fundamentals you need to become a true asset in the workplace.
With the knowledge gained with this degree, our graduates go on to successful careers as business analysts, consultants, software development specialists, network administrators, and implementation specialists in major organizations.
Ethics and Real-World Learning
At the Stillman School of Business, we transform concepts into practice. Our mission is to enrich each student's life through an ethics-based education.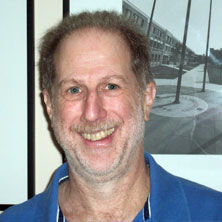 "Our curriculum teaches students both the core — like database design — and leading-edge technologies — like data analytics — used by modern organizations."

Dave RosenthalChair of Computing and Decision Sciences
As an ITM major, your required courses will focus on leveraging technology to drive critical business decisions. You'll also have the flexibility to choose electives that explore the technical aspects of information systems.
What does that look like? It translates to business classes in management, marketing, communications and finance coupled with IT-focused courses such as Business Information Modeling, Data Analytics, Advanced Business Software Tools, and IT Project Management.
In each of those courses, you'll find small classes with faculty who care - about the material they teach, certainly, but also about you, the student.
Program Faculty
Many of our full-time faculty have attended top Ph.D. programs and are in demand as lecturers, consultants and media experts. Stillman School faculty provide an academic experience characterized by high faculty-student engagement, often partnering with students on research and other projects.

Experience Seton Hall. Visit Us Today.
As one of the country's leading Catholic universities, Seton Hall has been developing students in mind, heart and spirit since 1856. Home to nearly 10,000 undergraduate and graduate students, Seton Hall is a place that nurtures compassionate leaders who are prepared to make a difference in the world.
Seton Hall offers all the advantages of a large research university -a national reputation;challenging academic programs; notable alumni; state-of-the-art facilities; renowned faculty;and extensive opportunities for internships, research and scholarship -with all the benefits of a small, supportive and nurturing environment.
The best way to truly experience Seton Hall is to visit us in person.