Undergraduate
Bachelor of Science (B.S.)
Computer Science
In Seton Hall's computer science program, you'll learn in small classes taught by great minds and renowned innovators. Plus, you'll explore topics that are driving today's ever-expanding tech economy. Of our students, 100% find employment after graduation in careers like software development, data science, technical management and information science, cybersecurity and more. Others have gone on to renowned graduate schools like Stanford, UConn, Emory University, University of Southern California and Stevens Institute of Technology.
Study Computer Science at Seton Hall for the opportunity to:
Explore cutting-edge topics like data mining and computer data visualization, software engineering, robotics and human mind, computer graphics, cybersecurity, and design and analysis of algorithms.
Follow in the footsteps of previous students who have secured internships or full-time careers at top employers like the FBI, New Jersey Devils, UPS, Lincoln Financial and more.
Enhance your education with a Cybersecurity Certificate or participate in a summer boot camp to earn an industry-recognized certification like CompTIA security.
Learn from highly regarded faculty who remain actively involved in the field by serving on professional committees and working as editors/reviewers for publications like Trends in Functional Programming, Applications of Computer Algebra, Journal of Combinatorics, Journal of Symbolic Computation and ACM Technical Symposium.
Learn from faculty who have published research in areas such as software engineering, functional programming, data science, mathematics and computer science pedagogy and more.
Work alongside faculty on groundbreaking research and have your findings published. Attend national and international conferences such as the International Symposium on Trends in Functional Programming in the UK or the Undergraduate Research Conference at MIT.
Benefit from alumni mentoring and professional networking starting sophomore year.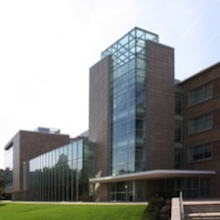 "At Seton Hall, I got to know my professors and work closely with them. I co-authored a paper with one of my professors, and presented with him at an academic conference." 

Barbara MuchaDirector of Engineering, PlaceIQ Inc.
What
Great Minds

Can Do
Joshua Steier
Joshua Steier's grant-funded research led to an internship and a job offer from the U.S Department of Justice.
This program centers on math and computer science courses. You'll also fulfill the College of Arts and Science's core curriculum, which spans all areas of liberal arts. Our computer science faculty members are well-recognized for their research programs, exploring areas of software engineering, programming languages, and symbolic computation. Students may participate in these faculty-led projects, further building on the new skills they're learning in the classroom.
To view the full Computer Science B.S. curriculum click here » 
Faculty Listing
Members of the Computer Science faculty are experts and renowned scholars in robotics, symbolic computation, data visualization and analysis, technology applications and small-device programming. As recognized experts in these areas of computer science, our faculty members consistently publish in top journals and present at the top conferences in the field. With small class sizes and an emphasis on real-world applications, faculty members take particular pride in preparing students for future careers by combining theoretical and practical education.
Experience Seton Hall. Visit Us Today.
As one of the country's leading Catholic universities, Seton Hall has been developing students in mind, heart and spirit since 1856. Home to nearly 10,000 undergraduate and graduate students, Seton Hall is a place that nurtures compassionate leaders who are prepared to make a difference in the world.
Seton Hall offers all the advantages of a large research university - a national reputation; challenging academic programs; notable alumni; state-of-the-art facilities; renowned faculty; and extensive opportunities for internships, research and scholarship - with all the benefits of a small, supportive and nurturing environment.
The best way to truly experience Seton Hall is to visit us in person.