Undergraduate
Bachelor of Arts (B.A.)
Sociology
Seeking to change the world, or a little slice of it? Sociology is the study of our social world – the dynamics of group life and people's interactions with one another. It teaches critical thinking and research skills to empower you to help improve society. Our program makes students aware of themselves and the world around them — including families, workplaces, gender, race, sexuality, health care, sports, religion, organizations — an invaluable asset for any career you may pursue, from business, law, education or public health, to criminology, counseling or journalism. We also offer a five-year accelerated Bachelor of Arts in Sociology/Master of Public Administration degree.
If you are interested in learning more about the Sociology undergraduate major and minor programs, please contact the Department Chairperson, Cherubim Quizon, at cherubim.quizon@shu.edu.
What Makes Seton Hall Special?
Seton Hall student Joe Donato talks about what sets the University apart: academic excellence, diversity, the dynamic energy on campus — and more.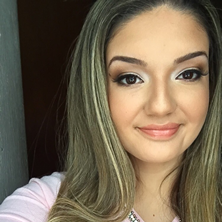 "After earning my sociology degree, I will be able to make in a difference in society, which I long to do. The sociology professors have extensive knowledge in their field and provide an enriching experience for students."

Samantha Kaufman '16
Our program teaches you to analyze social life in a critical, intellectually rigorous way. You'll learn the rich tradition of sociology and apply it to today's problems and issues. In addition to mastering sociology theories and research methods, our students choose from electives focused on race and ethnicity, media, occupations, education, deviance and law, gender and sexuality, illness and wellness, population and ecology, city life, social inequality and countless other aspects of group life. Our students also have the option of completing a 100-hour internship experience.
Faculty Listing
Faculty members in the sociology program are active researchers in the areas of mass media and social movements, gender and sexuality, religion, demography, race/ethnicity, knowledge and consciousness, theory, identity, social inequality and social change. We are actively publishing scholarly books and articles. As educators, the faculty aim to develop in students an awareness of themselves and the world around them that is social, historical and multicultural.
Experience Seton Hall. Visit Us Today.
As one of the country's leading Catholic universities, Seton Hall has been developing students in mind, heart and spirit since 1856. Home to nearly 10,000 undergraduate and graduate students, Seton Hall is a place that nurtures compassionate leaders who are prepared to make a difference in the world.
Seton Hall offers all the advantages of a large research university - a national reputation; challenging academic programs; notable alumni; state-of-the-art facilities; renowned faculty; and extensive opportunities for internships, research and scholarship - with all the benefits of a small, supportive and nurturing environment.
The best way to truly experience Seton Hall is to visit us in person.