Graduate
Dual Degree
B.A., Art / M.A., Museum Professions
The combined B.A./M.A. in Museum Professions allows Seton Hall University undergraduate students from all programs to take 12 graduate credits during their junior and senior years. The 12 credits count toward both the B.A. and the M.A. degree. Following graduation, students complete the remaining 27 credits of the M.A. Museum Professions degree.
Students are admitted into the joint degree program as early as the end of their sophomore year following submission of an application and review of all required materials. Students must maintain a 3.0 GPA average in the four graduate courses to transition to the full M.A. degree program.
Resources:
Students from all disciplines are welcome to apply and historically have a background in Art, Art History, Anthropology, Business and Management, Communication, Design and Interactive Media, Diplomacy and International Relations, Education, Gender Studies, History, Languages, Literatures and Cultures, Marketing, Political Science, Public Affairs, Sociology, Theatre, or Visual and Sound Media.
M.A., Museum Professions
The M.A. program in Museum Professions prepares students for professional careers in museums and other cultural institutions through challenging coursework and concrete experience, melding the theoretical with the practical. Learn more about the Museum Professions program »
Faculty
The faculty in our internationally recognized research and teaching programs are committed to guiding students to success. Seton Hall is a Catholic University where great thinkers do more than think. They teach.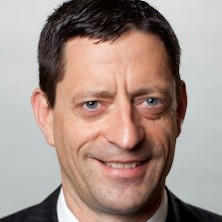 Experience Seton Hall. Visit Us Today.
As one of the country's leading Catholic universities, Seton Hall has been developing students in mind, heart and spirit since 1856. Home to nearly 10,000 undergraduate and graduate students, Seton Hall is a place that nurtures compassionate leaders who are prepared to make a difference in the world.
Seton Hall offers all the advantages of a large research university -a national reputation;challenging academic programs;notable alumni;state-of-the-art facilities;renowned faculty;and extensive opportunities for internships, research and scholarship -with all the benefits of a small, supportive and nurturing environment.
The best way to truly experience Seton Hall is to visit us in person.