Undergraduate
Bachelor of Arts (B.A.)
Catholic Studies
There is not only one type of Catholic Studies major, just as there is not one type of Catholic. Catholic Studies is for students of all creeds who want unite their academic studies and career paths with Catholicism's rich intellectual, spiritual, moral and cultural traditions and living heritage. Inspired by the Second Vatican Council's Gaudium et Spes (The Church of the Modern World) and Saint Pope John Paul II's Ex Corde Ecclesiae (From the Heart of the Church), the Catholic Studies program is both innovative and interdisciplinary. It is also the perfect complement to every other undergraduate program, including nursing and education.
Catholic Studies Program Goals:
Provide a critical exploration of Catholic culture, imagination, heritage, and traditions through coursework in various disciplines.
Provide a broad liberal education in the Catholic Intellectual Tradition that could be combined with expertise in particular disciplines and professions.
Provide an integrative and holistic account of human knowing and the human person that enters into creative dialogue and recognizes the integrity of those disciplines.
Catholic Studies Student Learning Outcomes
Students graduating with a major in Catholic Studies will be:
Knowledgeable of Catholic Intellectual Tradition and the key ideas of the discipline. 
Knowledgeable of resources from the Catholic Intellectual Tradition that will allow them to explore critically and creatively the history and contemporary significance of Catholicism.
Knowledgeable of major Catholic figures from a variety of historical-cultural settings.
Able to connect Catholicism to particular disciplines and professions and apply different disciplinary perspectives and methodologies to the study of Catholicism drawing upon the perspectives of the Humanities, Social Sciences, Natural Sciences, and Professions.
Able to apply Catholicism and Catholic Social Teaching to real-life situations.
Able to identify and offer solutions to ethical-moral issues applying principles of Catholic Intellectual Tradition.
Big Minds, Big Hearts
Learn how the Department of Catholic Studies educates students in heart, mind and spirit.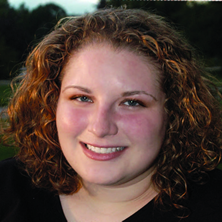 "Seton Hall helped me grow not just academically, but also as a whole person. The Religion and Catholic Studies programs opened my eyes to the way God is experienced intellectually and culturally throughout the world. That foundation has continued to guide and shape my graduate work and professional ambitions."

Kathryn Elizabeth Sheldon '08/M.A. '14
The Catholic Studies curriculum is custom-built for each student's academic and professional interests. Courses unite many disciplines, including history, modern Catholicism, philosophy, science, theology, social service, art, music and literature. In addition to an interdisciplinary classroom experience, Catholic Studies majors gain real-world experience and begin building a professional network through internships and career development programs.
Faculty Listing
The Department of Catholic Studies faculty is made up of dedicated professors and researchers who hold the highest academic degrees and are open to the fullness of Truth across disciplines. Those who teach Catholic theology and Catholic theological subjects do so within the full communion of the Catholic Church. All listen carefully, take to heart the dialogue between faith and reason and genuinely believe in the human capacity to advance along the path of Truth. Many of our faculty members are also actively engaged in interdisciplinary research and have won a variety of prestigious awards, including Fulbright and Humboldt research scholarships and grants.
View all Department faculty »

Experience Seton Hall. Visit Us Today.
As one of the country's leading Catholic universities, Seton Hall has been developing students in mind, heart and spirit since 1856. Home to nearly 10,000 undergraduate and graduate students, Seton Hall is a place that nurtures compassionate leaders who are prepared to make a difference in the world.
Seton Hall offers all the advantages of a large research university - a national reputation; challenging academic programs; notable alumni; state-of-the-art facilities; renowned faculty; and extensive opportunities for internships, research and scholarship - with all the benefits of a small, supportive and nurturing environment.
The best way to truly experience Seton Hall is to visit us in person.