Undergraduate
Bachelor of Arts (B.A.)
Asian Studies
About 60 percent of the global population lives in Asia, and its countries play a major role in international relations, business and environmental concerns. Students majoring in Asian Studies gain a deep understanding of Asia's rich history, insights into its political, economic, cultural, social and religious dynamics, and mastery of an Asian language. The program is excellent preparation for rewarding careers in diplomacy, international affairs, business and education. Hailed as a pioneer in Asian Studies for more than 50 years, Seton Hall's Department of Languages, Literatures and Cultures has been recognized for its outstanding faculty and quality programs. There's no better place to learn about the world.
What Makes Seton Hall Special?
Professor Mary Balkun shares what sets Seton Hall apart.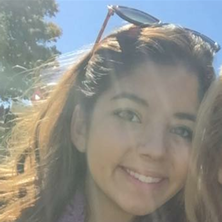 "Seton Hall's Asian Studies program has a number of dedicated professors who push students to be the best they can be. If not for them, I would never have known about scholarship opportunities or been able to study abroad."

Juliet Tina Figueroa '16
In Chinese, Seton Hall University is called "The East-West University." The name is especially fitting for our Asian Studies program. Students take 24 credits in a single Asian language - options include Arabic, Chinese (Mandarin), Filipino and Japanese - along with social science, humanities and core history courses. In our small classes, you'll find engaged faculty and students, and you'll develop lifelong bonds built around learning.
Faculty Listing
Seton Hall has been offering instruction in Asian Studies for more than 50 years, and the department's faculty members have established a national reputation in the field. 
View a list of all department faculty »

Experience Seton Hall. Visit Us Today.
As one of the country's leading Catholic universities, Seton Hall has been developing students in mind, heart and spirit since 1856. Home to nearly 10,000 undergraduate and graduate students, Seton Hall is a place that nurtures compassionate leaders who are prepared to make a difference in the world.
Seton Hall offers all the advantages of a large research university -a national reputation;challenging academic programs; notable alumni; state-of-the-art facilities; renowned faculty;and extensive opportunities for internships, research and scholarship -with all the benefits of a small, supportive and nurturing environment.
The best way to truly experience Seton Hall is to visit us in person.