Undergraduate
Bachelor of Arts (B.A.)
Art, Design and Interactive Multimedia
Students majoring in Art, Design and Interactive Multimedia focus their studies in one of three tracks: Fine and Digital Art, Graphic Design and Advertising, or Interactive Design and Multimedia. Rooted in theory and fostered by technology, the Art, Design and Interactive Multimedia program prepares students to be conceptual, visual thinkers.
Minor programs are available in Fine and Digital Art; Graphic Design and Advertising; Interactive Design and Multimedia; Animation Design; and Web Design.
Resources:
"Seton Hall's design program is truly a second home. The diverse community of students are supportive and inspirational, and the wise professors encourage students to develop as intellects with critical thinking, artists with meaningful vision, and professionals with poise and passion to become agents of change."

Alma Banyai '15B.A., Art, Design, and Interactive Media, Henry Gasser Scholarship Recipient
Innovative curriculum follows current trends that apply to a broad art and design practice, including game design, user experience (UX), design for web and mobile, and social design.
Internships
Many students have won honors through internships at top agencies at which they are now employed. Past placements include:

Faculty
The faculty in our internationally recognized research and teaching programs are committed to guiding students to success. Seton Hall is a Catholic University where great thinkers do more than think. They teach.
View all Communication and the Arts faculty »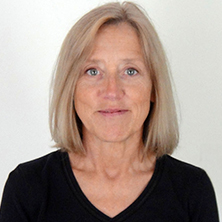 Experience Seton Hall. Visit Us Today.
As one of the country's leading Catholic universities, Seton Hall has been developing students in mind, heart and spirit since 1856. Home to nearly 10,000 undergraduate and graduate students, Seton Hall is a place that nurtures compassionate leaders who are prepared to make a difference in the world.
Seton Hall offers all the advantages of a large research university -a national reputation;challenging academic programs;notable alumni;state-of-the-art facilities;renowned faculty;and extensive opportunities for internships, research and scholarship-with all the benefits of a small, supportive and nurturing environment.
The best way to truly experience Seton Hall is to visit us in person.