Undergraduate
Bachelor of Arts (B.A.)
Anthropology
Anthropology is the study of humans - past, present and future. Just like humans, the field spans all parts of the world and covers a full range of activities and achievements. At its core, anthropology sheds light on the roots of global problems, including chronic inequality and persistent poverty. Students graduate from this program with outstanding communication and analytic skills that can be applied in any career. It's no wonder you'll find our alumni in nearly every field - from forensic anthropology, law, journalism and dentistry, to museum studies, education and international arts management.
If you are interested in learning more about the Anthropology undergraduate major and minor programs, please contact the Department Chairperson, Cherubim Quizon, at cherubim.quizon@shu.edu.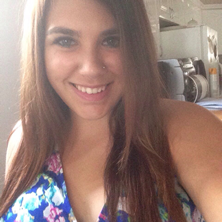 "Earning an anthropology degree has been one of the best choices I've made because of the tight-knit anthropology department. The advisers helped me get the most out of my education, allowed me to tailor my degree to my own interests and have kept up with me after graduation to provide additional support."

Angela Ashman '15
With one-on-one support from our faculty, you'll plan a program of study to suit your interests or specialization. Our curriculum includes introductory courses in cultural and physical anthropology along with specialized ones in all aspects of the human experience: intercultural communication; race and ethnicity; religion and ritual; kinship; law; health and medicine. In each class, you'll toggle between abstract ideas and concrete, ethnographic data. You'll also learn from engaging faculty members who are experts in the cultures of the Caribbean, Latin America, the United States and Southeast Asia.
Faculty Listing
As leading scholars in evolutionary and cultural anthropology, our faculty has particular expertise in the cultures of the Caribbean, the Americas and Southeast Asia.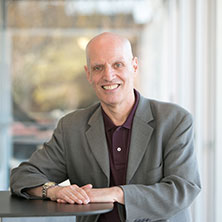 Experience Seton Hall. Visit Us Today.
As one of the country's leading Catholic universities, Seton Hall has been developing students in mind, heart and spirit since 1856. Home to nearly 10,000 undergraduate and graduate students, Seton Hall is a place that nurtures compassionate leaders who are prepared to make a difference in the world.
Seton Hall offers all the advantages of a large research university -a national reputation;challenging academic programs; notable alumni; state-of-the-art facilities; renowned faculty;and extensive opportunities for internships, research and scholarship -with all the benefits of a small, supportive and nurturing environment.
The best way to truly experience Seton Hall is to visit us in person.