Undergraduate
Bachelor of Arts (B.A.)
Africana Studies
A degree in Africana Studies can lead you almost anywhere - from education, community organizing or public administration to government, business, museum work or communications. It's also excellent preparation for graduate school. Established in 1970, our Africana Studies program is the oldest in New Jersey. It's livelier and more relevant than ever, with engaging classes led by new and veteran scholar-activists. Students can even extend their education to international classrooms, with study-abroad opportunities in Africa and the Caribbean.
What Makes Seton Hall Special?
Professor Mary Balkun shares what sets Seton Hall apart.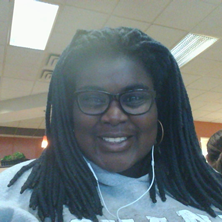 "I enjoyed the Africana Studies program because it helps enrich one's learning experience by providing an outlook into the African diaspora. The program is inviting, with lots of interesting courses."

Kristine Kwamena-Poh
Students complete 10 required courses - including History of African Civilization, Africana Literature, and African-American History. They also choose three classes from either the History and Literature track or the Social Science track. Additional electives span culture, art and music along with community research internships and seminar opportunities. In each course, you'll find highly engaged faculty and fellow students - and small classes that foster deep discussion and forge lifelong bonds.
Experience Seton Hall. Visit Us Today.
As one of the country's leading Catholic universities, Seton Hall has been developing students in mind, heart and spirit since 1856. Home to nearly 10,000 undergraduate and graduate students, Seton Hall is a place that nurtures compassionate leaders who are prepared to make a difference in the world.
Seton Hall offers all the advantages of a large research university -a national reputation;challenging academic programs; notable alumni; state-of-the-art facilities; renowned faculty;and extensive opportunities for internships, research and scholarship -with all the benefits of a small, supportive and nurturing environment.
The best way to truly experience Seton Hall is to visit us in person.