Welcome to the Class of 2022 and to our returning students! During Welcome Week we want you to meet new people, learn more about campus resources, get involved on campus, and most importantly, have fun. A special thank you to the Student Activities Board (SAB) for organizing many of the great events below
Schedule at a Glance
Thursday, August 23
First Night Frenzy: Target Party 10:30 p.m. - 1:30 a.m., Target of East Hanover
The East Hanover Target store will open exclusively for an after-hours shopping party complete with DJ, prizes, and a special appearance by the Pirate for SHU students! Bus transportation will be provided from campus. Buses depart from the Rec Center.
Friday, August 24
Comedy Mind Reader: Eric Dittelman 8-10 p.m., Main Lounge
Ever wonder what it would be like to know what someone else was thinking? What if you knew exactly what someone else was going to do right before they did it? Eric Dittelman knows what that's like and has been a contestant on "America's Got Talent" and a guest on "The Ellen DeGeneres Show". Join the Student Activities Board for an evening of fun, laughter, and mind reading!
Saturday, August 25
Block Party 8-10 p.m., Front of the Rec Center
The student leaders of the fraternity and sorority community are hosting a block party outside of the recreation center to welcome you to SHU. Be sure to stop by for fun, food, games, and music!
Sunday, August 26
Freshman Convocation 2 p.m., Walsh Gym
Your official induction into the Class of 2022.
Blue Day Boardwalk 3-7 p.m., University Green
Blue Day is the annual carnival held for the entire campus. Join us for an afternoon full of inflatables, mini golf, boardwalk games, and your favorite boardwalk treats!
Monday, August 27
First Day Butterflies 10 a.m. – 2 p.m., University Green
Is the first day of class giving you butterflies? Stop by the Green for our mobile butterfly exhibit. You will be able to view and feed different species of butterflies!
Tuesday, August 28
WINGO 7 p.m. – 9 p.m., Main Lounge
Bingo + wings = WINGO! Join us for an evening of wings and bingo with big prizes like SHU Men's Basketball tickets, Amazon Fire Stick, Herschel backpack, Beats headphones & more!
Wednesday, August 29
Music Under the Stars 7-10 p.m., University Green
Enjoy a free concert on the Green featuring indie rock/pop band Knox Hamilton from Little Rock, Arkansas! There will be a s'mores bar and vintage camper themed photo booth – you don't want to miss it!
Thursday, August 30
Student Involvement Fair noon – 3 p.m., University Green
Student clubs and organizations from across campus will be on the Green to introduce you to their organization. This is a great way to learn more about the opportunities available to you at Seton Hall.
Friday, August 31
Free Flick Friday: Avengers – Infinity War 8 p.m., University Green
Catch a free screening of Avengers – Infinity War. There will be popcorn, ice pops, and other fun snacks! Don't forget to bring a blanket.
Saturday, September 1
SAB's Labor Day Weekend BBQ noon – 2 p.m., University Green
Join the Student Activities Board for their 2nd annual Labor Day BBQ celebration. Enjoy an afternoon of great food and lawn games with your friends!
Sunday, September 2
SAB Travel: Point Pleasant Beach 9:30 a.m. - 5 p.m., Point Pleasant, NJ
Join us for a trip to one of NJ's most popular beaches. Enjoy the beach, boardwalk, aquarium, and amusement rides! Tickets are $7 and go on sale at shu.eventbrite.com on Aug. 28 at noon and 6pm.
Follow us on Twitter @SHU_SAB and Instagram for updates and rain locations.
Highlights
Comedy Mind Reader: Eric Dittelman!
Aug. 24th, 8 p.m.
Main Lounge
What is he, a minder reader? Yes, he is, and yours will be blown away with his unparalleled combination of mind reading and stand up/improvisational comedy. Don't miss a rare night with someone who knows what you're thinking and will make you LOL while doing it!

Music Under the Stars
Aug. 29th, 7 p.m. 
University Green
Knox Hamilton blend laid back guitar riffs and catchy bass lines with rhythmic drum beats and soaring vocals to produce a sound that's as likely to make you want to visit the beach as it is to move your feet.
Free Flick Friday
Avengers: Infinity War
Aug. 31st, 8 p.m.
University Green
Bring a blanket. The popcorn is on us. 
Looking for other fun ways to get involved? Click on the First 56 Days Calendar for fun activities, educational programs and events taking place during the first few weeks of the Fall Semester.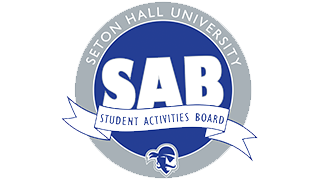 Questions? Contact Student Life
(973) 761-9740