Message from the Director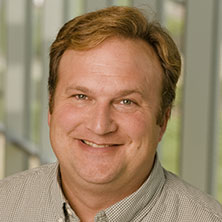 Welcome to Seton Hall's pre-law website! My name is Professor Rob Pallitto, and I am the pre-law adviser. Before coming to Seton Hall, I was a  pre-law adviser as part of my duties at the University of Texas, El Paso, and before that I practiced law in New Jersey from 1989-2002, doing trial and appellate work in criminal law, housing law, civil rights, public benefits and other areas. Because I have had these experiences, I can advise you about the legal profession as well as the process of applying to law school. 
My office is in the Department of Political Science and Public Affairs in Jubilee Hall, Room 521, and my phone number is (973) 275-2752. Each semester my office hours will be posted outside my door, and I can be reached by e-mail, year-round, at rob.pallitto@shu.edu. Stop in or send me an e-mail if you want to borrow pre-law materials, ask questions, or just talk about your future plans.  
Curriculum 
Here at Seton Hall University, there is no pre-law major, but I teach classes on law-related topics such as civil liberties and constitutional law within the discipline of political science. You may want to enroll in those classes to see whether or not the field of law interests you. Overall, though, it is best to choose your classes and your major based on what interests and challenges you. Students are accepted to law school with majors in English, History, Philosophy, Economics, Political Science and many other fields. Law school faculty do not expect you to enter law school as a legal expert. Instead, they expect entering students to be skilled in writing and analyzing texts. Many students major in political science (as I did) prior to applying to law school, but that is by no means the only possible major for pre-law students.  
Services 
In addition to talking with you about law school, I provide a range of other services to students in my capacity as pre-law adviser. I have materials to get you started with the application process, the personal statement, and organizing your application materials. I can help you find your way through the Law School Admissions Council (LSAC) website, which contains information on all aspects of the application process. I review personal statements for students, as does the Ruth Sharkey Academic Resources Center in Arts and Sciences Hall Room 216. I maintain an e-mail list by which I notify interested students of upcoming events and information. Please let me know if you would like to join that list.  
The Office of Pre-Law Advising is part of the Ruth Sharkey Academic Resource Center (ARC) in Arts and Sciences Hall. It has pamphlets, magazines and applications packets for various law schools, and information on law-related activities both inside and outside Seton Hall University. This collection is open to browsers, but cannot leave the ARC. It is a good place to continue your inquiry into a legal career.