August Orientation for New Students
August 25th
Move in for resident students (your email from HRL gave you your specific arrival time)
Pirate Adventure for Transfer Students & for Freshmen who did not attend in June.  Click here for the full schedule.
Target Party - come shop at Target when it's open only for Seton Hall students!  Transportation provided from campus. Buses leave from the University Center at 10:30pm.
August 26th - 28th
All new students are required to attend New Student Orientation, August 26th - August 28th.  The programs held during Orientation are designed to provide you with important information, help you to learn more about Seton Hall, and to connect you with other new students.
Your specific schedule is determined by which group you are in (for Freshmen) or by your last name (for Transfers).  Freshmen are notified by their Peer Adviser and their Mentor which group they are in.
Schedules:
For Freshmen Groups A & B and Transfers last name A - L
For Freshmen Groups C & D and Transfers last name M - Z
We are excited to welcome you to the Seton Hall University Pirate family and can't wait to have you aboard. Go Pirates!
Follow us on Facebook and Twitter for updates as your Pirate Adventure approaches.
Your first year at Seton Hall University is critical to your academic success. To help you build a strong foundation, Freshman Studies will be your primary guide to success. The Mentors and Peer Advisers, whom you will meet at your Pirate Adventure, will guide you through your first year at Seton Hall University. At your Pirate Adventure you will register for your courses and participate in your first college course, University Life. Among those experiences you will also be introduced to the following
Housing and Residence Life

For our first year students who choose to live in our Residence Halls, it will be a new and enriching experience for you. Housing and Residence Life develops and implements programs and services designed to challenge our residents to contribute to the community and to appreciate the diversity in Seton Hall's residence halls and campus.
At your Pirate Adventure you will get to experience a taste of living in the diverse community that is our on campus residence halls. You may even meet your very first college roommate!
What to bring to Pirate Adventure

Sheets
Blanket
Pillow
Towels
Alarm clock
Toiletries
Spending money
Jacket/sweater

Getting Ready for Fall Move In

Overall view of the residential community ( Boland & Aquinas)
Move-in day information
Laptop - PC Support Information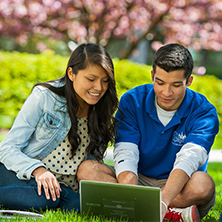 One of the most visible aspects of Seton Hall University's technology plan is its Mobile Computing program. The mobile computing program provides a state of the art laptop to all incoming freshman students, allowing our student body to communicate and access learning materials "any time, any place."
Bursar
The Office of the Bursar is primarily responsible for the preparation of your student bills, the processing of student payments, assisting with the Tuition Payment Plan, Third Party Billing, Outside Scholarships, the processing of refunds, deposits to departmental accounts, collection of past due accounts and consolidation and payments of Perkins Loans for completed students.