Gain a better understanding of the Affordable Care Act from four unique perspectives.
Thursday, November 21
6:15 - 8 p.m. (Light refreshments to follow)
Jubilee Hall Auditorium
Panelists
"The Affordable Healthcare Act is driving up cost in healthcare resulting in the loss of jobs for healthcare professionals."
Phyllis Hansell, Ed.D., Dean, College of Nursing
Dr. Hansell began work focusing on children with cancer advancing to the inclusion of the families coping with the care or seriously ill children which she then transitioned to a focus on families' stress and coping with a children infected with HIV. At present she has focused her program of research on women infected with HIV enabling their power through effective coping aimed to improve their holistic healthcare outcomes.
"Like it or not - The Affordable Care Act is the future of healthcare in the US."
Anne Hewitt, Ph.D., Associate Professor, Department of Political Science and Public Affairs
Dr. Hewitt serves as graduate program director and associate professor for the Master of Healthcare Administration program and also as director of the Seton Center for Community and Population Health. She has received community grants to assess health care delivery and policies. She is also the founder and president of an evaluation consulting company for healthcare organizations, Mountainside Associates. Her research includes community health needs assessment and benefits, population health management and social determinants of health.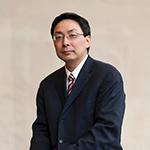 "The Affordable Care Act should be viewed as part of the global momentum to promote Universal Health Coverage."
Yanzhong Huang, Ph.D., Associate Professor, Diplomacy and International Relations.
As director of the Center for Global Health Studies, Dr. Huang examines global health issues from a foreign policy and security perspective. He is also senior fellow for Global Health at the Council on Foreign Relations and the founding editor of Global Health Governance: The Scholarly Journal for the New Health Security Paradigm. He has written extensively on global health governance, health diplomacy and health security in China and East Asia and his book, Governing Health in Contemporary China, addresses healthcare reform in China as one of the main issues.
"The President gets an "A" for altruism, but an "F" for design and execution."
Scott Rothbort, M.B.A., Instructor, Department of Finance
Rothbort is executive in residence and chief market strategist for the Stillman School of Business, as well as founder and president of Lake View Asset Management, LLC, a registered investment advisory company. He has more than 25 years of experience in the financial services industry and is a frequent contributor to Marketwatch and Seeking Alpha and a frequent guest on Bloomberg Radio, Bloomberg Television, CNBC and FOX Business.
Paula Alexander Becker, associate professor of management in the Stillman School of Business, will serve as convenor and moderator. Elven Riley, director of the Center for Securities Trading and Analysis, will serve as moderator of the Q&A portion of the event.
The event is sponsored by Net Impact, a national organization devoted to corporate social responsibility, business ethics and service through leadership.
For more information please contact:
Paula Alexander Becker, Ph.D., J.D.
(973) 761-9798
paula.alexander@shu.edu