The Center for Entrepreneurial Studies will host its eighth annual Hall of Fame dinner on Wednesday, September 18 in the Jubilee Hall Atrium. The dinner celebrates those who have "captured the entrepreneurial spirit" and will honor James M. DiCarlo Jr. and Shannon D.M. Morris '92/M.A. '94.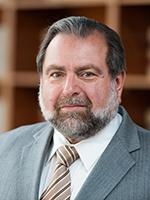 James M. DiCarlo Jr.
Co-Founder, Environmental Compliance Officer & Safety Director
Fleetwash, Inc.

Jim DiCarlo embarked on a successful career as an entrepreneur while a student at Seton Hall University from 1969 to 1974. Along with his Tau Epsilon Phi fraternity brother, he started a truck-washing business to pay for his education. Today, their company, $90 million Fleetwash, Inc., is the nation's largest provider of professional truck-washing services. Fleetwash employs over 1,200 people at 50 locations in 43 states. Clients include FedEx and Penske Corporation. Vito DiGiovanni, co-founder and DiCarlo's partner of 40 years, describes him as an engineering genius and true visionary. DiCarlo holds a patent for the innovative technology he created for Fleetwash. He also helped to develop the industry standards for clean water disposal required for all commercial vehicle washing. In 1996, he and his partner received the prestigious Ernst & Young Entrepreneur of the Year award. DiCarlo is actively involved in the entrepreneurship program at Seton Hall as a judge and lecturer. He and his wife, Mary, have three children and four grandchildren.
Shannon D. M. Morris '92/M.A. '94
President
Sigma Group

While at Seton Hall, Shannon Morris was captain of the swim team and a two-time, Big East Academic All-American. After graduating, she spent four years in corporate marketing before transitioning to Sigma Group, an advertising agency in New Jersey. In 2012, after nine years as partner, Morris acquired the company. The year culminated with a 35 percent increase in revenue, the #1 ranking for Top Agencies by NJBiz and a ranking on Inc. Magazine's 5,000 fastest growing companies. Throughout her tenure Morris has earned numerous awards including induction into New Jersey Advertising's Hall of Fame and NJBiz's top 50 Women in Business. A mother of four, she has also designed several initiatives supporting work/life balance at Sigma. Morris is involved with many professional and non-profit organizations, including Answer to Cancer and Sigma's Team Hercules, which supports volunteer initiatives and fundraising programs, locally. She contributes her time lecturing, judging and mentoring on business and leadership to several higher education institutions.
Center for Entrepreneurial Studies »

For more information please contact:
Susan Scherreik
(973) 275-2251
susan.scherreik-hynes@shu.edu