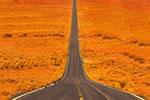 Eight student teams with innovative ideas for launching a new business have been selected as Pirates Pitch finalists, Seton Hall University's new Venture Fund Competition.
The teams will now compete for $5,000 in cash prizes on Pirates Pitch Day, which will take place on Sunday, May 1 from 1 - 4 p.m. in Jubilee Hall Auditorium.
"The selection process was very difficult because we had nearly two dozen entries, and the business ideas were all very good," said Susan Scherreik, director of the Center for Entrepreneurial Studies in the Stillman School of Business, which is sponsoring the new university-wide competition.
The contest was open to all full-time students at Seton Hall and attracted both undergraduate and graduate students from a wide variety of disciplines, including business, biochemistry, diplomacy and education.
The student teams, comprised of one to five members, are as follows, and listed in no particular order:

Eric Casperson and Andrew Gilberti
Dennis De Almeida, Vijar Kohli, Michael Ojo and Ricardo Rosario 
Mira Yazigi, Eva Morozko, Kristen Kingdon and William DeCotiis 
Allen Ratz and Caitlin Papa 
Lucianna Contuzzi 
Jessica Nguyen 
Kimberly Camperlino 
Harjaap Singh, Donald Belvin, Kaitlin Owens and Dennis Anidi
All teams submitted ideas for businesses outlined in two to three page executive summaries, and each entry was evaluated by a panel of judges based on factors that included creativity, quality of the written plan, and the business' feasibility.
The judges in the first, preliminary round included:

John Auriemma, President, American Wear Inc.
William Bartzak, President and CEO, MD On-Line, Inc. 
Robert Carr, President and CEO, Heartland Payment Systems 
Salvatore Cocco, Financial Consultant, AXA Advisors 
Vito DiGiovanni, President, Fleetwash 
Victor Fabry, Business Counselor, Score, Northwestern New Jersey 
Dr. Anthony Sadler, Assistant Professor of Entrepreneurship in the Stillman School of Business 
Stephen Waldis, President and CEO, Synchronoss Technologies
In the next round of the contest, finalists will submit more detailed business plans on their ideas and then pitch their business plans in an oral presentation on Pirates Pitch Day. A panel of judges will select the top two winning teams based on innovativeness of the business idea, and the quality of the written business plan and oral presentation. The first-place winner will receive $3,500 and the second place winner will receive $1,500. Both top winners will also receive business services to help launch their businesses.
In addition, the audience on Pirates Pitch Day will select the best business idea from among the non-finalists for a $500 "Audience Choice" award.
Students, faculty and members of the public are invited to watch the proceedings and cheer on their favorite teams.
Please visit the Center for Entrepreneurial Studies for more information on the competition or for the Center's news and events.
For more information please contact:
Susan Scherreik
(973) 275-2251
susan.scherreik-hynes@shu.edu