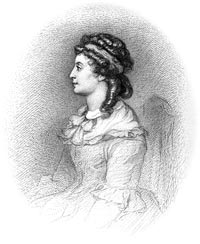 About Charter Day
Living out the commitment to moral education has been the foundation of Seton Hall University for more than 150 years — and continues to be our mission in the 21st century.

Saint Elizabeth Ann Seton Charter Day offers our community an opportunity to reflect on the University's great history, and to renew our commitment to that mission. More »

Maxine N. Lurie, Ph.D.

An Early American historian, Dr. Lurie has taught and written about New Jersey history for 27 years.  More »

  

Awarded to members of the University community who have shown outstanding service to Seton Hall, the 2014 McQuaid Medal for Distinguished Service recipients will be announced shortly.