Thursday, January 26, 2017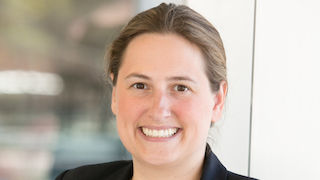 Professor Sara Bjerg Moller, School of Diplomacy and International Relations, was featured in the Washington Post with an article she authored analyzing the prospects for NATO in light of the Trump presidency.
Professor Bjerg Moller's research focuses on US Foreign Policy, Military Intervention and International Security. In the article, "Worried about NATO? Here Are 3 Things to Watch," Professor Bjerg Moller notes in her analysis that a few days prior to being sworn in as president, "Donald Trump told The Times of London the North American Treaty Organization (NATO) was 'obsolete.' At the same time, he claimed 'NATO is very important to me.'"
Given the confusion that may arise from the confluence those two statements, Professor Bjerg Moller points to a number of forthcoming actions and events that may paint a clearer picture of the state of NATO as well as its prospects for the future in a Trump presidency.

Read "Worried about NATO? Here Are 3 Things to Watch" in the Washington Post's "Monkey Cage."

Categories: Nation and World , Research