Maintaining Brand Identity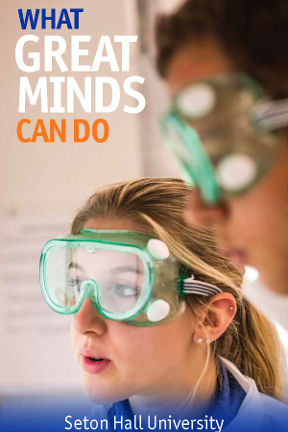 Specific resources — graphics standards manual, style and brand guides, and several publication templates — are available below.
The consistent use of logos and colors (graphic standards) and editorial messaging/style (University style) throughout all materials Seton Hall produces reinforces the ideals that Seton Hall stands for: academic excellence, Catholic mission and community. 
Graphic Standards
Use the University Graphic Standards manual to learn how University logos, symbols and colors must be properly incorporated into all communications. View the Graphic Standards Manual »
University Style
Use the University Style Guide to learn how to maintain proper style in publications that will be shared with the public. It details how to refer to buildings on campus, list alumni, donors and professors, and reviews common grammatic challenges. View the University Style Guide »
Branding
Campus communicators can turn to the Brand Guide to learn more about University messaging and visuals as well as its tagline. View the Brand Guide »
PowerPoint Templates
Below are two Seton Hall University-approved PowerPoint templates already developed for your use. If you have questions about these templates or need specific templates for a school or college, please email publications@shu.edu.
A general PowerPoint presentation about Seton Hall has also been developed, and it can be used to educate general audiences about the University's history and its successes.
Logos and Photography
Download University logos and select campus photography (on-campus access only).
View SHU Logos and Photography »
University Stationery
The publications department will work with a department or office to develop a secondary or tertiary logo that falls within the standard University logo framework.  The logos can then be incorporated into the University stationery system, maintained through the office of procurement.
For information about ordering stationery, contact Procurement.