Graduate
Master of Science in Nursing (M.S.N.)
Acute Care Adult-Gerontology Nurse Practitioner
Our nurse practitioner students choose from several tracks, including this one in adult-gerontology acute care. The acute care AGNP program prepares nurses to work in a range of settings with patients who have complex acute, critical and chronic illnesses, disabilities or injuries. Our students spend at least 600 preceptor-supervised hours working in a variety of acute care settings and are eligible to sit for the national certification exam in acute care through the American Nurses Credentialing Center or the American Association of Critical Care Nurses. All courses are offered online. Graduates provide top-level care and pursue leadership roles as NPs in acute care settings.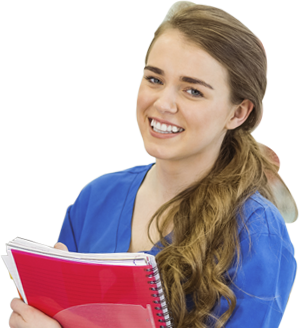 "Seton Hall's online NP program prepared me to be an independent nurse practitioner, to think critically and enabled me to function as a clinical leader in my healthcare organization."

Varsha Singh, M.S.N. '09, A.P.N.Advanced Practice Nurse, Stroke Coordinator and Manager EHS/Adult Medical Clinic Robert Wood Johnson University Hospital Rahway
Led by our experienced faculty, students begin with preclinical courses: advanced pathophysiology, clinical pharmacology and health promotion. Students then progress through acute-care theory courses that are taken concurrently with supervised clinical practice, working with experienced preceptors. Courses cover advanced health assessment, major forces in health care and clinical decision-making. Students also learn about the peer review process, client advocacy, role negotiation and how to develop collaborative, interdisciplinary relationships. In their clinical instruction, our NP preceptors model how to interact in collaborative relationships. They show students the complementary roles of the advance-practice nurse and the physician firsthand, and they demonstrate the nurse practitioner's unique contributions to patient care. 
Our faculty members are the backbone of the College of Nursing. They connect with other professional nurses - both nationally and internationally - to stay at the forefront of nursing practice. They actively conduct research at Seton Hall, all while working with students to help them reach their full potential.
Where Nurses Are Inspired to Become Leaders
Seton Hall University's College of Nursing has a mission to educate practitioners of nursing - from baccalaureate-prepared generalists to advanced practitioners - who aspire to be innovators and leaders in the nursing profession. Established in 1937, the College offered New Jersey's first baccalaureate nursing program and is CCNE-accredited through June 2019. It established its graduate program in 1975, its Ph.D. program in 2006 and its Doctor of Nursing Practice program in 2009. U.S. News & World Report ranks the College's graduate nursing programs among the top nursing programs nationwide.
Sharon Venino, M.S.
Assistant Program Director, Online Nursing Programs