Graduate
Certificate
Healthcare Administration
The 15-credit Graduate Certificate in Healthcare Administration is ideal for individuals seeking professional development or specialized knowledge in healthcare leadership and management. The mix of required and elective courses are offered in on-campus and online formats.
The graduate-level coursework draws upon the rigorous Master of Healthcare Administration (M.H.A.) degree program, which is accredited by the Commission on Accreditation of Healthcare Management Education. Through this non-matriculating certificate program, you can develop the professional skills that will help you stand above the rest in your chosen profession. Plus, you can apply credits earned in the certificate program toward the M.H.A. degree if you choose to continue your education.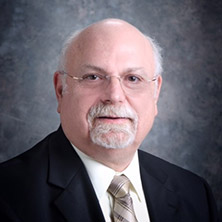 "Employers recognize the value of this type of professional development. Whether you are job-hunting, working toward a promotion or looking to strengthen your skillset, the healthcare administration certificate is a strong foundation for your career goals."

Stephen Wagner, Ph.D., FAcEM, FACPMEM.H.A. Faculty and Former Executive in the Carolinas HealthCare System
Fifteen credits of required and elective coursework focuses on the following topics with specific emphasis on the healthcare industry:

management

financial and managerial accounting and costing
policy, law, strategic planning and marketing
emergency management
quality and information management systems
ethics

Admission Requirements
Deadlines:
Online Certificate Program
On-Campus Certificate Program
August 1 for Fall Semester
December 1 for Spring Semester
Program Faculty
Seton Hall's healthcare administration faculty are doctorally prepared professors within the School of Health and Medical Sciences. They understand the needs of adult and non-traditional students and will work closely with you to help you advance your career goals. Many of the program's adjunct professors and guest lecturers are actively working in healthcare management
Learn the Art and Science of Caring
In response to society's rapidly changing healthcare needs, the School of Health and Medical Sciences combines the expertise of Seton Hall University with the resources of affiliate healthcare sites to provide exemplary academic and clinical training in graduate-level health sciences and health administration. The school's emphasis on interprofessional education prepares healthcare leaders of tomorrow to focus on patient-centered care and to make a difference in patients' lives and their communities.
Sign Up for Our Admissions Email List