Graduate
Certificate
Seminary's Theological Education for Parish Services (STEPS)
Looking for a deeper understanding of the Catholic faith? Consider taking the next STEP.
The Seminary's Theological Education for Parish Services (STEPS) program is a graduate-level certificate program for adult Catholics who desire a deeper understanding of their faith. Offering classes off-site at Our Lady of Mount Carmel Roman Catholic Church in Ridgewood, N.J., STEPS expands the opportunity for lay graduate education beyond the Seminary building to a local parish hall.
STEPS offers an integrated program of theological coursework, praxis, and spiritual formation to ensure a more professional preparation of its students for Church ministry. Though their ages and backgrounds vary greatly, STEPS students are united by a passion for our faith and a thirst to learn more about it.
You'll finish this program with a new enthusiasm for and understanding of Catholicism -and you'll be ready to live and share the Catholic faith in your home, parish and work communities.
Upon completion of the program, STEPS students have the option to apply their credits toward an M.A. in Pastoral Ministry or an M.A. in Theology.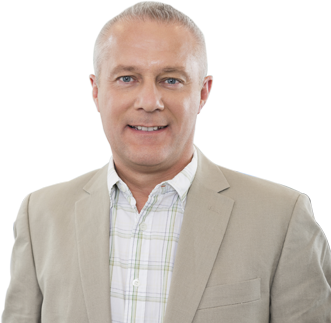 Divinely Inspired
Jim Barton yearned to grow closer to God in a time of grief. Through the STEPS program, he forged a deeper relationship with the Lord and gained a richer understanding of his faith.
"Despite the fact that I have worked in ministry for more than 15 years, the more I learned and studied, the more I became aware of how much more I needed to learn. Now I am continuing toward my master's in systematic theology. Thank you, STEPS!" 

Jonathan Camiolo
Our 24-credit graduate certificate STEPS program offers two courses each semester that explore topics within Scripture, systematic theology, Christian ethics and Church history.
Choose from courses including:
Spirituality of the Old Testament
Synoptic Gospels
History of Christianity
Sacraments of Initiation
Major Themes in Christian Ethics
Introduction to Pauline and Johannine Literature
Theology of Vatican II
Revelation and Faith
In addition to coursework, students participate in conferences, retreats, theological reflection and days of renewal set to enrich their spiritual formation and better prepare them for pastoral service.

The highly respected faculty of Immaculate Conception Seminary School of Theology is one of the largest of all the schools of theology in the United States. With hearts and minds committed to serving the Catholic Church, our professors -including priests, deacons, religious, and lay men and women -are national and international leaders who provide scholarly expertise and clarity on ethical and religious issues of our day. Leading authorities in their respective fields, our professors are in demand as lecturers, consultants, and commentators. Award-winning and acclaimed authors, they have published dozens of books and hundreds of articles, and have delivered thousands of presentations. They share their love of their faith with their students, encouraging them to learn and live the riches of Catholicism, as they journey closer to Christ and His Church. Ultimately, the professors seek to introduce the students to the Divine Teacher who is "the reason for this school. He is the unseen but ever present teacher in its classes. He is the model of its faculty and inspiration of its students." (Author Unknown).
Stay Connected. Grow in Your Faith with Us.
The many offerings at Immaculate Conception Seminary School of Theology allow you to enrich your life and your vocation while you grow in love for Christ and His Church. We provide a variety of courses, retreats, lectures and workshops, giving you even more opportunities to strengthen your knowledge of our Catholic faith, pray and reflect, discover your unique gifts, and learn practical skills for service to the Church. Join our e-mail list to stay up-to-date on all of our upcoming events, news and course offerings.