Graduate
Certificate
Case Management
Health care is changing quickly — from new uses for technology to advanced patient-care services. In response, case management initiatives have become integral to organizations' strategic missions. This 12-credit certificate program is designed for nurses who have recently started working in case management, or who are considering doing so. Those who are admitted are not matriculated for a graduate degree, but may choose to be at any time during the program. All courses are offered online.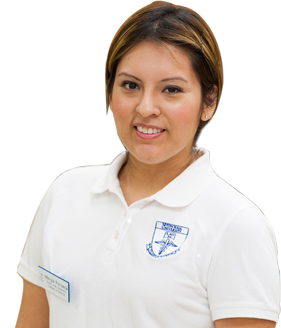 Students take four master's-level courses to complete this certificate: Nursing and Health Systems Administration; Case Management; Financial Management of Health Care Systems; and Managed Care and Reimbursement Systems. This unique curriculum integrates coursework with clinical experiences, ensuring that students are ready to meet the challenges of the reformed healthcare environment.
Our faculty members are the backbone of the College of Nursing. They connect with other professional nurses - both nationally and internationally - to stay at the forefront of nursing practice. They actively conduct research at Seton Hall, all while working with students to help them reach their full potential.
Where Nurses Are Inspired To Become Leaders
Seton Hall University's College of Nursing has a mission to educate practitioners of nursing - from baccalaureate-prepared generalists to advanced practitioners - who aspire to be innovators and leaders in the nursing profession. Established in 1937, the College offered New Jersey's first baccalaureate nursing program and is CCNE-accredited through June 2019. It established its graduate program in 1975, its Ph.D. program in 2006 and its Doctor of Nursing Practice program in 2009. U.S. News & World Report ranks the College's graduate nursing programs among the top nursing programs nationwide.
Sharon Venino, M.S.
Assistant Program Director, Online Nursing Programs