Undergraduate
Bachelor of Science in Education (B.S.E.)
Secondary and Special Education
The B.S.E, in Secondary Education and Special Education provides candidates with the knowledge, skills, and dispositions in preparation for dual licensure in an instructional area and special education. As a content specialist with theory and practice in serving a broad range of diverse learners, candidates are well prepared for today's classrooms.
Program
The B.S.E. in Secondary Education is a four-year undergraduate program with a minimum of 120 credits required for graduation. Candidates earn two certifications: (a) an instructional certificate in their area of study and (b) a teacher of students with disabilities certificate. Candidates participate in extensive and diverse clinical experiences from sophomore to senior year.
Admission requirements include:
SAT score of 1180 (Reading 610/above &Math 570/above) or an ACT score of 23, or a passing score on the Praxis Core Academic Battery
Cumulative GPA of 3.0 or above
Program requirements include:
Maintaining a cumulative GPA of 3.0 in order to participate in education courses and fieldwork
Earning a C or higher in all education courses
Attending biannual student convocations
Passing the Praxis II exam in the instructional area of study prior to beginning senior clinical practice
For those graduating in 2017 and beyond, a passing score on the state mandated performance assessment, edTPA
The program is aligned with the following professional standards:
The Interstate New Teacher Assessment and Support Consortium
The Council for Exceptional Children
National Council of Teachers of English
National Council of Teachers of Mathematics
National Council on Social Studies
National Science Teachers Association
New Jersey Professional Standards
Resources:
Faculty Listing
The faculty in the College of Education and Human Services are expert researchers and practitioners in teacher and leader preparation as well as professional psychology and family therapy. Many are actively engaged with schools and community agencies, modeling best practices to their students in the university classroom and in the field. Collaboration within departments and across is encouraged with the recognition that supporting and improving the lives of children, families and communities is a complex process.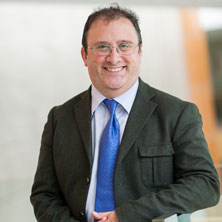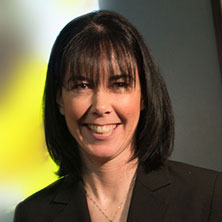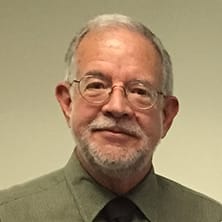 Experience Seton Hall. Visit Us Today.
As one of the country's leading Catholic universities, Seton Hall has been developing students in mind, heart and spirit since 1856. Home to nearly 10,000 undergraduate and graduate students, Seton Hall is a place that nurtures compassionate leaders who are prepared to make a difference in the world.
Seton Hall offers all the advantages of a large research university -a national reputation;challenging academic programs; notable alumni; state-of-the-art facilities; renowned faculty;and extensive opportunities for internships, research and scholarship -with all the benefits of a small, supportive and nurturing environment.
The best way to truly experience Seton Hall is to visit us in person.