Undergraduate
Bachelor of Arts (B.A.)
Religion
Centered on a broad liberal arts education, this major introduces students to the academic study of religion in global, ecumenical, and inter-religious context. Through the study of sacred texts and scriptures, theology, philosophy of religion, ecclesiastical history, and religious and social ethics, students examine the essential role that religion plays in the political, economic, and cultural arenas of human life. Post-graduation, the possibilities are endless. This degree is an excellent foundation for graduate school — including programs in theology, religious education and seminary studies — but what you learn about religion and human life is critically useful in many fields: law, medicine/nursing, politics, business, international relations, conflict resolution, education, non-profit/NGO administration, and social work.
What Makes Seton Hall Special?
Professor Mary Balkun shares what sets Seton Hall apart.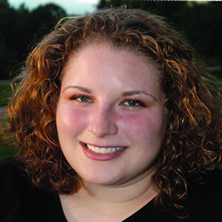 "Seton Hall helped me grow not just academically, but also as a whole person. The Religion and Catholic Studies programs opened my eyes to the way God is experienced intellectually and culturally throughout the world, and that foundation has continued to guide and shape my graduate work and professional ambitions."

Kathryn Elizabeth Sheldon '08/M.A. '14
Courses fall into four areas: Biblical Studies and Sacred Texts; Christian Traditions, Theology and Ecumenical Studies; Comparative Religion; and Religious and Social Ethics. In each class, you'll approach specific traditions (including Judaism, Islam, Buddhism and Hinduism) from a comparative perspective and with an emphasis on inter-religious understanding. Your courses will also relate the religious quest to other areas of life, including human relationships, issues of race, class and gender, and the impact of religion on the arts and on social, economic and political institutions. In each classroom, you'll find highly engaged faculty and fellow students — and small classes that foster deep discussion and forge lifelong bonds.
Faculty Listing
The faculty members of the Department of Religion are world-renown scholars with a vast history of research and scholarship in areas such as the Gospels and early Christianity, modern Jewish thought and interfaith theology, among many others. In addition to publishing a voluminous number of books and papers, faculty members serve on the editorial boards of many of the most prestigious journals in the field, including the Biblical Theology Bulletin, the Journal of the Society of Christian Ethics, and the Journal of Biblical Literature. The department's professors are also highly esteemed speakers and, in just one recent year, delivered invited lectures at universities throughout the world, including Yale University, Emory University, the University of Pennsylvania and Wuhan University in China.
Experience Seton Hall. Visit Us Today.
As one of the country's leading Catholic universities, Seton Hall has been developing students in mind, heart and spirit since 1856. Home to nearly 10,000 undergraduate and graduate students, Seton Hall is a place that nurtures compassionate leaders who are prepared to make a difference in the world.
Seton Hall offers all the advantages of a large research university - a national reputation; challenging academic programs; notable alumni; state-of-the-art facilities; renowned faculty; and extensive opportunities for internships, research and scholarship - with all the benefits of a small, supportive and nurturing environment.
The best way to truly experience Seton Hall is to visit us in person.