NEWS
President A. Gabriel Esteban has been appointed as the next president of DePaul University in Chicago.
IN FOCUS
BestColleges.com has ranked the Online M.A.& Ed.S.in Education Leadership as one of the 25 best in the nation.
IN FOCUS
Explore more than 120+ graduate programs during this signature event February 25.
NEWS
Professor Robert Pallitto appeared on Fox News regarding the potential ramifications of designating a Muslim group as an FTO.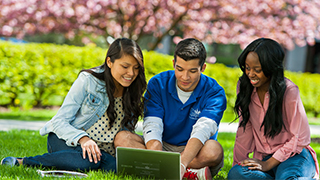 IN FOCUS
Instant Decision Days are a unique opportunity just for you. Stop by the Office of Admission for an on-site admission decision.
NEWS
Seton Hall University selected as the academic partner for the New Jersey Healthcare Executive Leadership Academy.
Seton Hall - There's No Place Like It
You know Seton Hall for its great basketball …but we're a whole lot more.