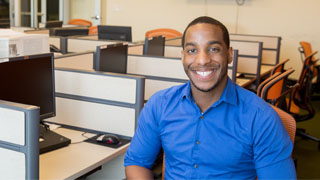 IN FOCUS
Lockheed Martin Offered Malik Dye a Great Job — Before He Even Graduated
NEWS
Great American Speeches of Our Time is one of a series of classes being offered as part of Summer Sessions at Seton Hall.
NEWS
The University recently honored its 2017 cohort of Faculty Researchers of the Year and Faculty Teachers of the Year.
NEWS
Grace May, Associate Professor of Education Studies has been named Seton Hall's 2017 Woman of the Year.
NEWS
The new Seton Hall - Hackensack Meridian School of Medicine has appointed its founding Board of Governors.
NEWS
Students are invited to attend the first annual Multi-Culture Day at Seton Hall on April 20th.
Seton Hall Campus Video Tour
Seton Hall student guides lead you on an exciting tour of the Seton Hall campus. The tour begins at the University Green and ends at our University residence halls.